Engine Pro Performance Camshafts MC22280-1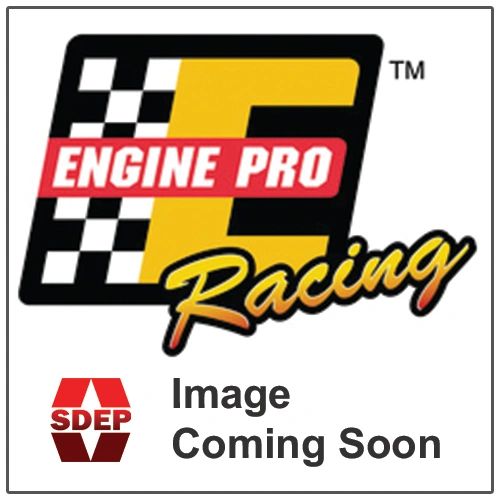 Engine Pro Performance Camshafts MC22280-1
Don't Like the Price?
Engine Pro Performance Camshafts MC22280-1 Specifications
Mech (Mechanical)/Hyd (Hydraulic): Hyd
Stage: 3
Dur @ .050" Int Exh: 220 224
Adv. Dur. Int Exh: 283 287
Valve Lift Int Exh: .495 .502
Lobe Sep Int Exh: 107 113
Power Range: 1800-5400
Idle: Fair
Lifter Part#: 2148
Notes: N
Comments: 1987-98 Biggest Cam For Use With Stock Converter
Sold in Set of 1
Legend for Notes
N - NOT COMPUTER COMPATIBLE
Applies to:
Chevrolet Small Block V8 1955-95 (Continued) Mechanical Flat Tappet Cams 262, 265, 267, 302, 305, 307, 327, 350, 400 C.I.
Description:
Street or strip, Engine Pro Performance Camshafts simply out perform the competition. Our manufacturing accuracy promotes improved valve train stability resulting in improved power gain. Our "controlled ramp" lobe profiles offer acceleration rates extending valve train life while delivering maximum horsepower.
Ground in the U.S.A. 100% American Made Castings and Billets
Manganese Phosphate Coated, Flame Hardened Castings or Induction Hardened Billets
Computer Designed Lobe Profiles for Maximum Power
Profiles are Adcole Verified for the Ultimate in Accuracy
Journal Roundness Maintained to Within .0002"
Reviews