Engine Pro Performance Timing Sets 08-1145-005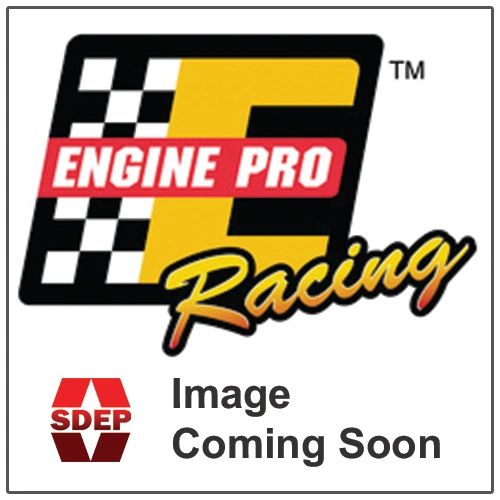 Engine Pro Performance Timing Sets 08-1145-005
Don't Like the Price?
Engine Pro Performance Timing Sets 08-1145-005 Specifications
Type: Street/Strip (Info Below)
Sold in a Set of 1
Applies to:
Chevrolet Small Block - 1986 Up - -.005 Center Distance
Description:
Engine Pro performance timing sets are manufactured with top quality features such as: Heat treated and pre-stretched chain that is designed to prevent elongation and stretching. Cam sprockets manufactured from billet steel or high grade iron with large profile tooth design to ensure durability. Crank sprockets are heat treated with multiple keyways. Engine Pro timing sets also offer Torrington roller thrust bearings and both -.005" and -.010" reduced center distance options on select applications. Engine Pro has a timing set for every performance requirement.
PREMIUM BILLET .250 ROLLER: .250 seamless double roller chain, CNC billet steel cam sprocket, CNC heat treated 9 keyway crank sprocket, Press fit Torrington bearing (T Suffix) on most applications
PRO ADJUST: .250 seamless double roller chain, 2 piece cam sprocket infinitely adjustable from +6 degrees to -6 degrees, ARP adjusting bolts, CNC heat treated steel crank sprocket, Press fit torrington roller thrust bearing, Cam timing adjustable with valve covers installed. Not necessary to back-off rocker arms
STREET-STRIP .250 ROLLER: .250 double roller chain, Cast iron cam sprocket, 3 keyway heat treated crank sprocket with +4 degrees to -4 degrees cam adjustment, Press fit torrington bearing (T Suffi x) available on small and big block Chevrolet applications
Reviews